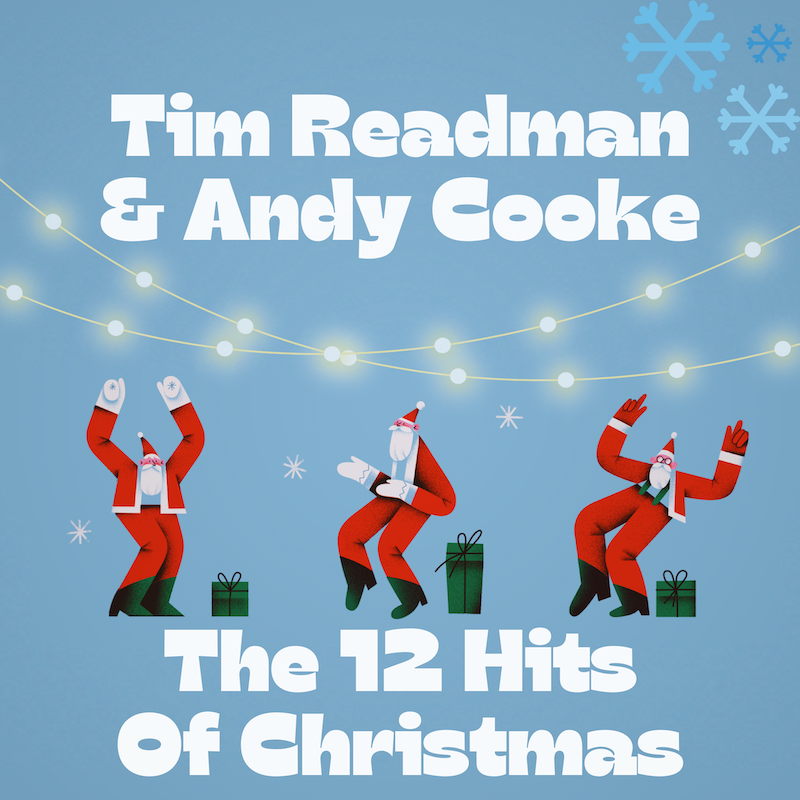 Follow
A collection of original Christmas, winter and New Year themed songs!
Contact: tim@timreadman.com
Get the music:
Spotify
Apple Music
Amazon
Bandcamp
In which two music producers decide that it's time we had some new Christmas songs to entertain ourselves with during the annual festive season. After analyzing over 27,000 Yuletide hits from a musical and lyrical perspective and feeding the results into their super computer, they soon discovered what the people want.
Armed with that vital information they set to work, rather in the manner of Santa's elves, in their sonic workshop in a land far away. Emerging from their labours, blinking in the daylight, clutching twelve new Christmas songs, they saw that it was done. All that remains is for you dear listener to accept this gift. Please enjoy our offering: The 12 Hits of Christmas.
Tim Readman Chronolord Dataloaf ElecWaveInspBureau wizrds Pine Tree State
All songs MAPL
All rights reserved © and ℗ 2021 Tim Readman and Andy Cooke Big City Productions / SOCAN / ASCAP